Move Week 2019 - Fairy Tales
In July 2019, we celebrated our children's skills and progress using the Move Programme principles and philosophies. Each year, Move ask all of the schools that use this approach to engage with a themed week - this year it was fairy tales!
Our children engaged with a range of activities, promoting the use of physical skills and movement. Please take a look at some of the photos below to see the exciting sessions and learning that took place:
Magical Hoola Hoop Lady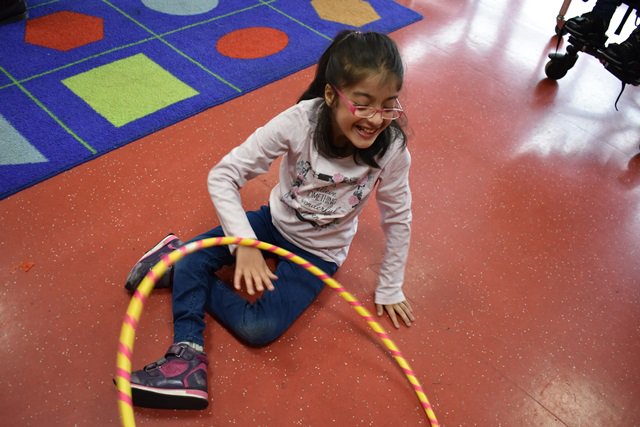 We had a magical Hoola Hoop lady come to school and support children in Lower School. The children had a great time and really enjoyed exploring the equipment and moving their bodies to the music.
Visit from Unicorns
We also had a visit from 2 very magical unicorns! The children had a great time using their sit to stand skills and developing their core strength. The Unicorns were very friendly and enjoyed taking the children on a short journey.
Fairy Tale Ball
We ended our Move celebrations with a Fairy Tale Ball. Staff and children dressed up in their finest fairy tale outfits - including fairies, princes and princesses. Our children following the Move programme were 'announced' as they made their way into the 'ballroom' and the whole school then enjoyed a fun filled afternoon. We offered a sensory tasting area, magical mirrors, find Cinderella's lost shoe and fairy tale photo booth!